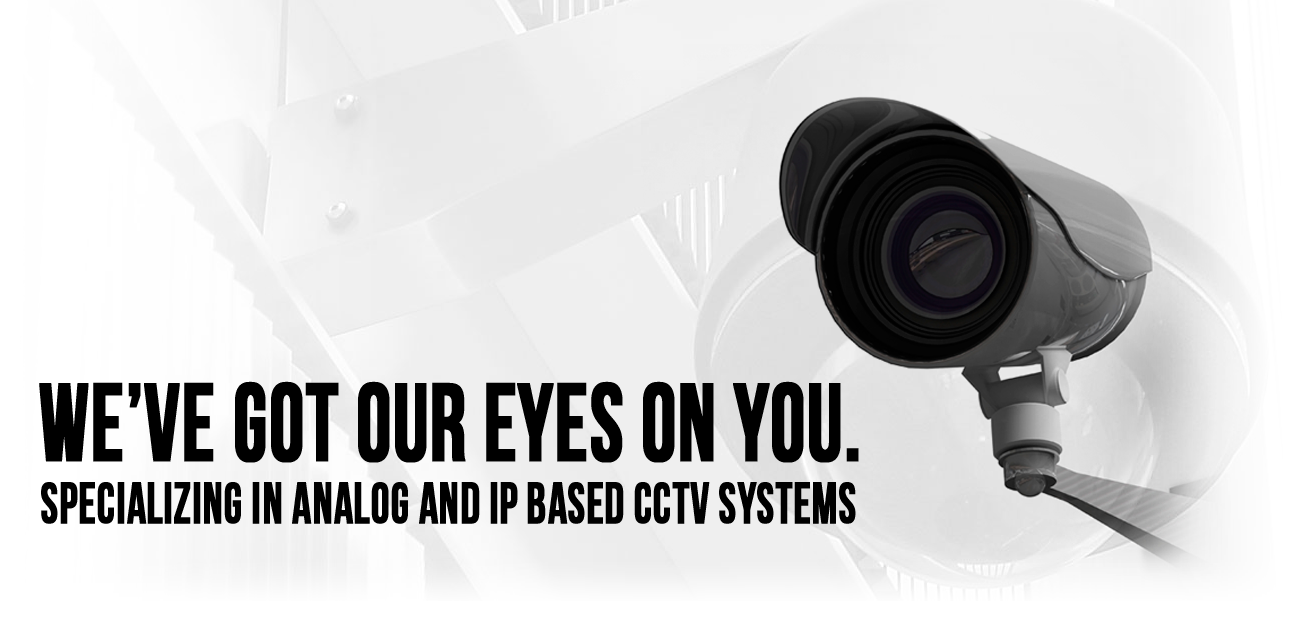 The TEC Advantage
TEC Video Security offers a wide range of CCTV options including both Analog and Ip based systems.
Whether you need a single camera for your residence, or you need a large commercial system. TEC can design and install a system too meet your requirements.
What is CCTV?
Closed-circuit television (CCTV), also known as video surveillance, is the use of video cameras to transmit a signal to a specific place, on a limited set of monitors. It differs from broadcast television in that the signal is not openly transmitted, though it may employ point to point (P2P), point to multipoint, or mesh wireless links.
CCTV  Camera Systems
With a CCTV camera system, you can use either a VCR or DVR, which is a digital video recorder that can hold much more. The CCTV security system is preferred by many individuals and businesses for a variety of reasons. First of all, it is very easy to use, working like a VCR. You record the video in the place your monitoring and review it later. You can also keep those records in case you have to look back on them later and as mentioned, many systems are networkable and can be viewed and controlled over the Internet.
CCTV systems are generally less expensive, which makes it a good option for a business that does not have much money but wants to protect, or monitor, its employees and customers. For that reason, many choose to go with a CCTV camera system as a result.
While there are some drawbacks to the system, it is still widely used and loved by many business and homeowners. In fact, many feel that the few drawbacks are far outweighed by the advantages that include its cost, ease of use, availability and practicality.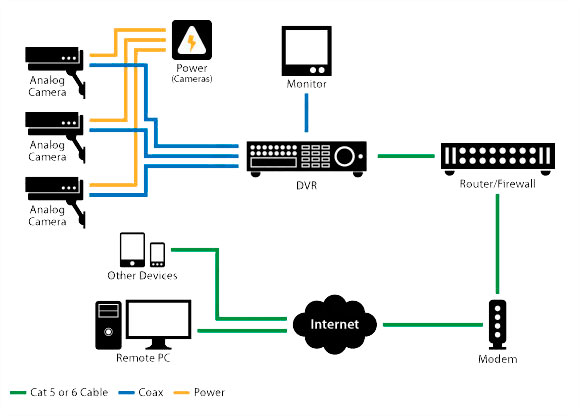 What is IP/Network Video?
An Internet protocol camera, or IP camera, is a type of digital video camera commonly employed for surveillance, and which, unlike analog closed circuit television (CCTV) cameras, can send and receive data via a computer network and the Internet.
IP/Network Video
The future truly is here with IP-based video surveillance. Using this technology, you can easily see the instant transmission of images anywhere in the world, including the ability to monitor multiple cameras from one remote location. This location can be one, ten, a thousand , or ten thousand miles away, it does not matter. Another big advantage of IP-based video surveillance is that the quality does not diminish, because everything is digital, no matter how many times you view the video. On top of that, the digital picture can not be beat anywhere by nearly any type of media, except for the DVR, which matches it.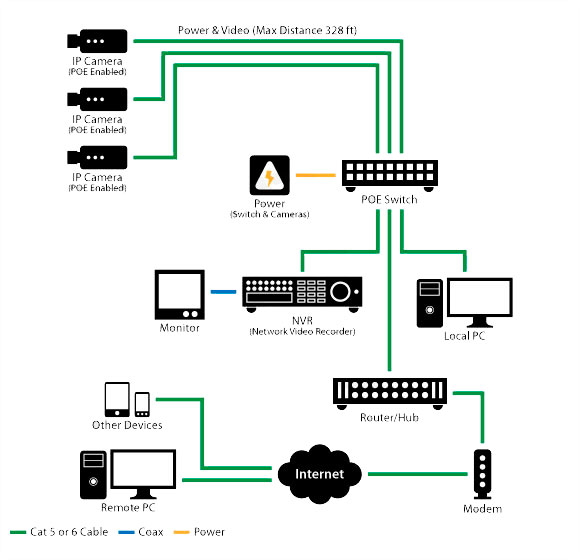 IP vs Analog? Which is right for you?
The point being made here is that it does not really matter which of these security camera types you choose. Both of them have their benefits and disadvantages, and both are used around the world by millions of individuals and businesses. No matter your needs, you will find that one of these two types of security cameras will be able to meet them. One of the best things you can do as a business owner is get a security system that fits into your budget. If that means a CCTV security system, then go with it. If it means an IP-surveillance system, then use that.
If you do a lot of traveling and want to keep an eye on your business, then having an IP-surveillance system will be what you should go for. However, if you spend most of your time at your business, and only go home to sleep, then it may be best to have a CCTV security system. Both work great, but it all depends on how you will use them and how much you will use certain features.
The point is not the type of security system you have, or if you can view it over the internet or on tapes. The point is that you taken the steps to keep yourself, your family, your home, your business, or your employees safe by implementing the security features that are needed.