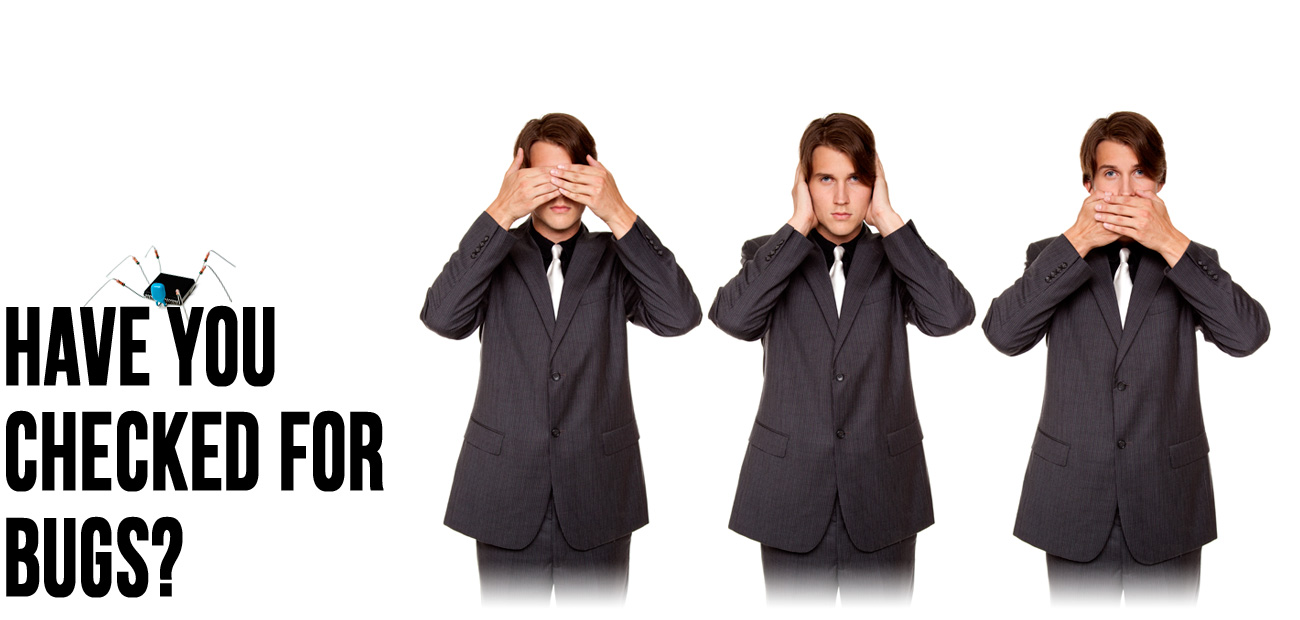 IS YOUR PRIVACY BEING COMPROMISED?
If you feel like someone is watching your movements, listening to you or knows about things that they should not know about such as business secrets, we can set your mind at ease and search for illegal listening devices, GPS vehicle trackers, video cameras and bugs for your home, office or car. Almost anyone can install surveillance and listening devices easily and cheaply so as to invade your privacy.
RETAIN YOUR PRIVACY
Conducting a bug sweep can mean uncovering illegal wiretapping, hidden cameras, tracking devices, spyware and malware, network vulnerabilities, and advanced surveillance devices such as frequency jamming equipment. The use of these types of devices can be for gathering intelligence for an upcoming litigation that can be used in court; or spouses may spy on each other in order to gather evidence against each other.
TEC ELECTRONIC (BUG) SWEEPING
TEC provides this service for cases of suspected corporate espionage, or for private citizens who feel another person may be monitoring them.
Contact us for a personal consultation.
REMINDER:
If you do feel that your phone line or establishment has been compromised, contact us from a secure and safe phone location.